WELCOME to ELITE PSYCHOLOGY SERVICES
Psychotherapy is a general term referring to therapeutic interaction or treatment contracted between a trained professional and a client, patient, family, couple, or group. The problems addressed are psychological in nature and can vary in terms of their causes, influences, triggers, and potential resolutions. Accurate assessment of these and other variables depends on the practitioner's capability and can change or evolve as the practitioner acquires experience, knowledge, and insight.
All of our services what we provide please find here.
Psychologist
(available from Wendsday to Saturday)
Schedule an appointment today!
We will do our best to accommodate your busy schedule.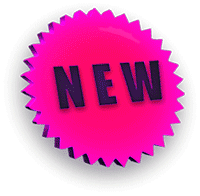 Nutritionist (available every Saturday)
Are you looking for a natural way to get your health back, your body into shape and spark back into life? You are at the right place. We provide individualised nutritional treatment options. Contact us for a holistic health assessment and a plan to a healthier more vibrant you. Please, make an appointment now.
Medicare
Please note that a REFERRAL LETTER signed by your GP is required to be provided by the patient to your Psychologist at your first appointment to ensure that you can claim a Medicare rebate. It is preferred by our practice that you also bring a copy of your Mental Health Care Treatment Plan.
Bulk Billing
Bulk billing is available if you have a Mental Health Treatment Plan under the Better Access to Mental Health Care Scheme. This is arranged via your GP and a signed Referral Letter from your GP is required. Bulk Billing applies only to Concession Card * or Tertiary Student Identity Card ** holders upon presentation of your card.
Gap Fee
If you have a Mental Health Treatment Plan under the Better Access to Mental Health Care Scheme arranged via your GP AND a signed Referral Letter from your GP a Gap fee of $25.50 applies to persons who do not have a Concession Card or Tertiary Student ID.
Running Late?
If you are running late for your appointment, please call your Psychologist or receptionist to advise that you are on your way. Your Psychologist will wait for you for 10 minutes. If you do not make contact to advise that you are on your way, they may at times leave the premises. You will also be liable for a $50 cancellation fee.
Contact Us
Phone: 0416 274 105 (call now)
E-mail: info@elitepsychology.com.au
Fax: (02) 8088 7891
Suite 15/82 Bathurst Street
Liverpool, Sydney, 2170
New South Wales, Australia
Services
Individual Therapy
Couples & Group Therapy
Child Therapy
Supervision
Work Cover
Corporate Psychology
etc.
Urgent calls
Phone: 0416 274 105 (call now)
E-mail: info@elitepsychology.com.au
Fax: (02) 8088 7891
Suite 15/82 Bathurst Street
Liverpool, Sydney, 2170
New South Wales, Australia
Relaxing Music